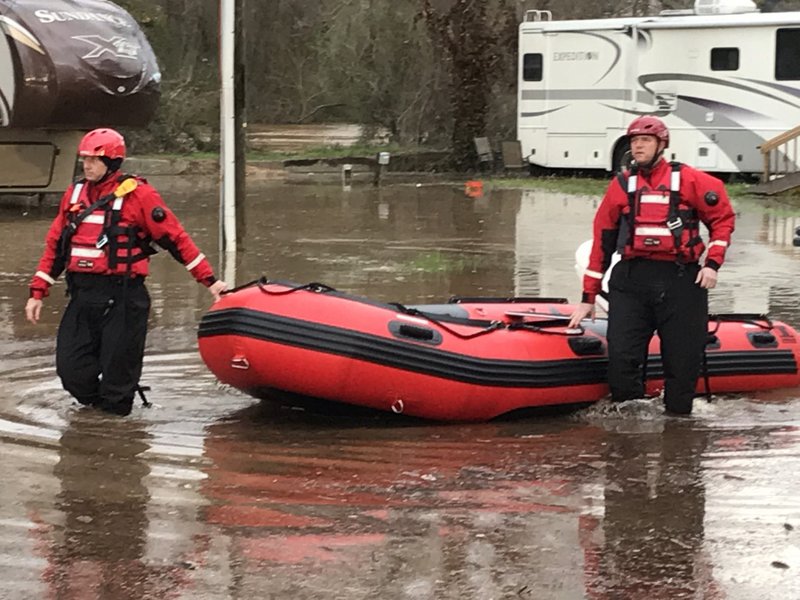 COVINGTON, Ga. – Members of the Covington/Newton County Dive Team waded through icy and rising flood waters from the Yellow River Friday morning to rescue six people trapped in their homes at the Riverside Estates Mobile Home and Travel Trailer Park on the Access Road in Covington.

Newton County Fire Battalion Chief Joe Cagle said firefighters were dispatched to the park on a report of a person trapped in a camper. While authorities were on the scene, more people were reported trapped.
Newton Fire Lt. Tim Martin and Fire Apparatus Operator Bret Madsen donned dry suits and using a boat rescued the initial victim before conducting a door to door search of the flooded area. No injuries were reported.
One of the rescued victims, Billy New, said of the firefighters, " They did a great job."
According to Newton County Emergency Management Agency Director Jody Nolan,  the team is made up of public safety personnel from Covington and Newton County and is funded by the EMA.