Prom night is a special moment in the lives of many teenagers. Tradition plays a role in making prom night special. Even parents get emotional when they watch their youngsters adhere to many of the same customs they partook in decades earlier. One such tradition involves the wearing of boutonnieres and corsages. Some may be interested to learn the origins of the unique custom of wearing boutonnières and corsages.
Boutonnières: Men wear boutonnières on special occasions, including weddings, religious ceremonies and prom night. At weddings, the groom and his groomsmen typically boutonnières. But some historians believe men have not always worn flowers strictly on special occasions. Some believe the modern-day boutonnières traces its lineage to sporting events in ancient civilizations, including Egypt. During those times, men might have worn certain colored flowers as a show of support for particular participants in sporting events, not unlike how many modern sports fans wear team shirts, jerseys and other attire to display their support for their favorite teams. But according to GentlemansGazette.com, the boutonnières of today likely started appearing just a few centuries ago. A 1771 painting of British Captain William Wade by the artist Thomas Gainsborough depicted Wade wearing a bouquet of flowers in his top buttonhole. And in the 19th century, men's fashion included coats that folded over the top, revealing the inside of the buttonhole. Boutonnières provided an aesthetically appealing way to cover up that buttonhole.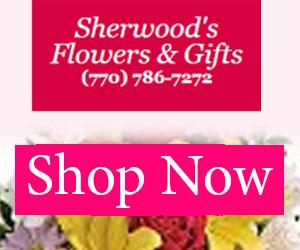 Corsages: The term "corsage" was once a reference to the bodice of a woman's dress. The first corsages were actually worn on the bodice, which is the part of a woman's dress that is above the waist, and some believed the corsage could ward off evil spirits. According to PollenFloralDesign.com, by the 1900s, corsages were worn closer to the shoulder than the bodice. At this time, the flowers were pinned on upside down, with the bow at the top. The corsages were also larger at this time than they are today. The tradition of giving corsages to young ladies on their prom nights is relatively recent. In fact, many historians agree that this practice likely began in the 20th century in the United States when gentlemen would typically arrive to pick up their prom dates bearing bouquets of flowers for their dates' parents. The young men would then remove one flower from the bouquet and attach it to their dates' dress.