A year of new coaching faces in the dugouts and young, emerging talent getting a chance to shine dominated the local baseball scene in 2019, and thus, also the 2019 Covington News All-County baseball team. 
If this year's superlative accolades are any indication, the future looks bright for local squads, as all three of our main individual accolades went to either freshman or sophomore athletes, and our coach of the year snagged the honor in his first year. 
The Eastside Eagles were the area's standard bearers once again, and it shows with their 10 all-county selections. Alcovy, although finishing with an 8-20 record, showed great improvement during coach Jimmy Hughes' first season. Considering Alcovy played in a region that included multiple Division I prospects, particularly on the mound, and produced a state champion in Heritage, the jump the Tigers made was particularly impressive. 
Sophomore Ryan Spikes took home player of the year honors, just nipping Eastside's Colby Shivers, after batting .486 which was tops in the area. Spikes, a Tennessee pledge, also knocked seven home runs, scored 31 runs and drove in 20 RBI to go along with a .944 slugging percentage. 
Another sophomore, Eastside's Cade Mitchell, was tabbed pitcher of the year, narrowly edging out his junior bullpen mate Jackson Feeney. Mitchell burst onto the scene to lead Eastside in strikeouts (51) while compiling a 5-2 record and 2.70 ERA in 32.2 innings of work. 
Player of the Year: Ryan Spikes, Soph., Alcovy 
Pitcher of the Year: Cade Mitchell Soph., Eastside
Freshman of the Year: Kyle Shivers, 3B, Eastside
Coach of the Year: Jimmy Hughes, Alcovy 
All-Covington News First Team:
INFIELD 
-Colby Shivers, 2B, Eastside
-Noah Cook, SS, Eastside
-Caleb Griffeth, 1B, Alcovy 
-Raquis Holmes, 3B, Alcovy 
-Chandler Hicks, C, Jr., Alcovy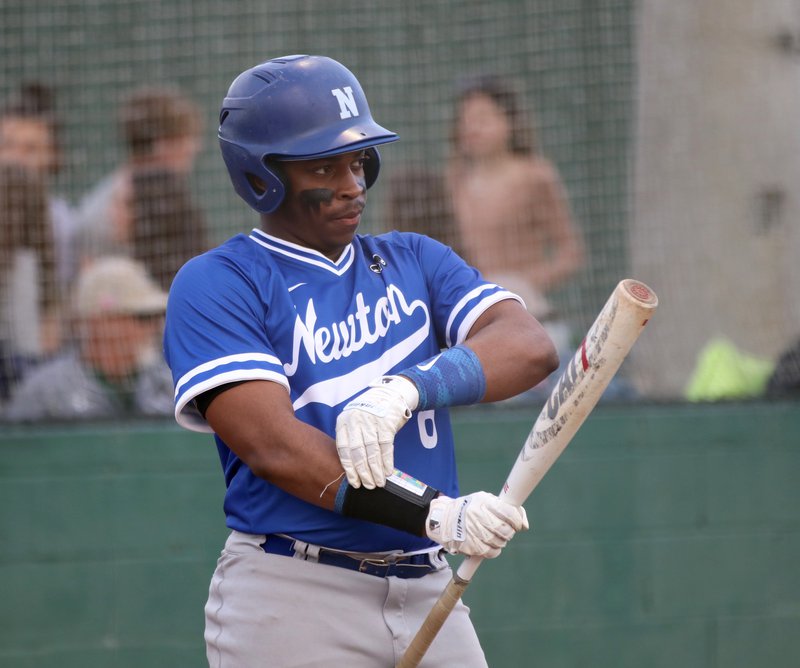 OUTFIELD
-Aron Cox, OF, Eastside
-Khalil Wilcox, OF, Newton
-Israel Dixon, OF, Newton 
-Andrew Henry, OF, Social Circle
PITCHERS: 
-Chandler Ball, Social Circle
-Jackson Feeney, Jr., Eastside
-Brayden Downs, Jr., Eastside
-Parker Daniel, Jr., Eastside 
-Davis Smith, Sr., Social Circle
Honorable Mention: Sambo Button, Eastside; Bailey Barbus, Newton; Hunter Owensby, Alcovy; Chris Burney, Alcovy; Lawson Beshears, Eastside; Ethan Booth, Eastside; JeVarra Martin, Newton; Tate Peters, Social Circle; Connor Bailey, Social Circle.